✓ Servicing Georgetown and the region
✓ No hassle no hidden fee dumpster rental
✓ Get a quote now, call (843) 894-2117
✓ Customer friendly staff
✓ Fastest delivery and pickup in SC
✓ Hundreds of satisfied customers
You can easily add financial value to your home when you remove all the unwanted waste from it and make it look more beautiful and tidy in the process!
Of course there are many Georgetown homeowners who want to sell their home for the possible best price, but without some renovation or home improvements, it can be impossible to get a real good price depending on your property. You can rent a dumpster to aid all these necessary works for the improvement of your home, and conveniently remove the waste debris coming from it.
You can easily add value to your home as you can rent a dumpster for waste removal!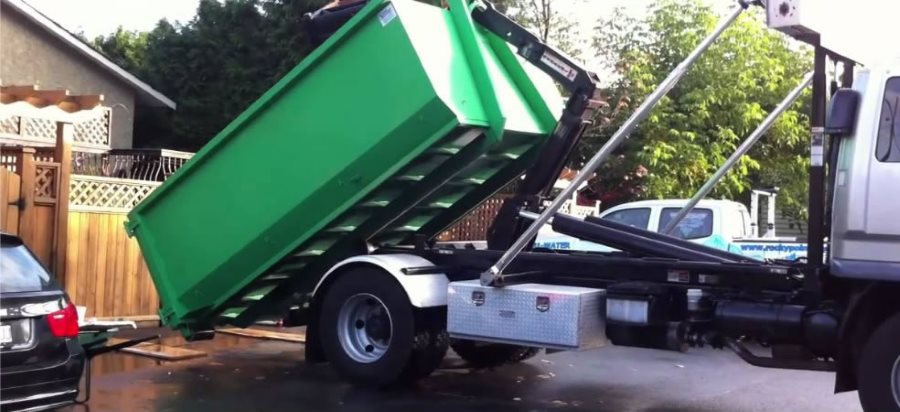 Now you must be wondering how renting a dumpster will help you add value to your property! As a matter of fact you need to give a full clean-out to your entire home and garden and this will make your home look more attractive and appealing to potential buyers, instantly raising its price.
Being in the waste management business here in SC, we regularly meet people who rent one of our dumpsters for this same reason and they are always happy with the end result. The difference between the appearance of their home before and after the collection and removal of all their junk is truly fantastic. Let us tell you more about how you can add value to your home by just investing a small fee to rent one of our roll-off dumpsters.
The First impression is the last impression
You have to show your property to interested buyers before selling it and the first thing they are going to notice is your garden. After all this is how they come in your house.
If you have an unattractive garden, then it won't be appealing to the buyers, and they will have a negative impression from the start. In addition most of these potential buyers will look for a home where they don't have to do much work to move in and that's why it is important that you keep your garden clean.
That's why you need to search for the best dumpster rental services in Georgetown to put your garden in the best condition by cleaning, embellishing and throwing all the vegetal waste away in the dumpster container. You will be able to get a better price for your house by keeping your garden in the best possible condition.
No over cluttering
Ensure that you don't have a huge amount of clutter in your home. Make sure that you remove all this clutter before putting your home for sale on various advertising channels. Hire a junk removal service if needed.
You should keep your home clean and for example you can remove your family photos, trophies and other personal items which are your own. You can dispose of the unwanted items like old or broken furniture, objects you do not use anymore or even some you had forgotten about, all in the dumpster by contacting us.
Pay attention to cleanliness
Your home should be as neat and tidy as possible when you are getting ready to sell it, otherwise no one will want to purchase it. You can make a small investment by renting a dumpster where you can get rid of all the things you do not need anymore, to get a better return from your home sale.
You need to clean each and every corner of your home so that it imparts a neat and tidy appearance from all angles. You might not have cleared a lot of junk materials from your home for a long time and now comes the time to clean your house when you are looking forward to selling it.
If you want to add value to your home here in South Carolina, then the first thing which you will need to do is a massive a clean-out.
You can clean your garden and then decide to remove all the extra unnecessary objects from your home. You can remove the unwanted items or junk and call Georgetown Dumpster Rental HQ for renting a roll-off dumpster at an affordable price brought directly to your location by one of our truck dumpster drivers.
You can give us a call at (843) 894-2117 now to rent a dumpster or just to get a quote, and then you can expect a better price when you sell your house.
✓ Servicing Georgetown and the region
✓ No hassle no hidden fee dumpster rental
✓ Get a quote now, call (843) 894-2117
✓ Customer friendly staff
✓ Fastest delivery and pickup in SC
✓ Hundreds of satisfied customers